by Dr. Michela Beatrice Ferri
Kristyn was born and raised in a suburb of Philadelphia, Pennsylvania. She spent most of her childhood and adolescence shooting terrible pictures and wasting a lot of film. But by age 22, she was shooting professionally in Los Angeles, this time digitally. After 6 years on the West Coast, Kristyn and her family moved back to Philly, where she started The Saints Project – A Modern Portrayal of Catholic Saints. In 2015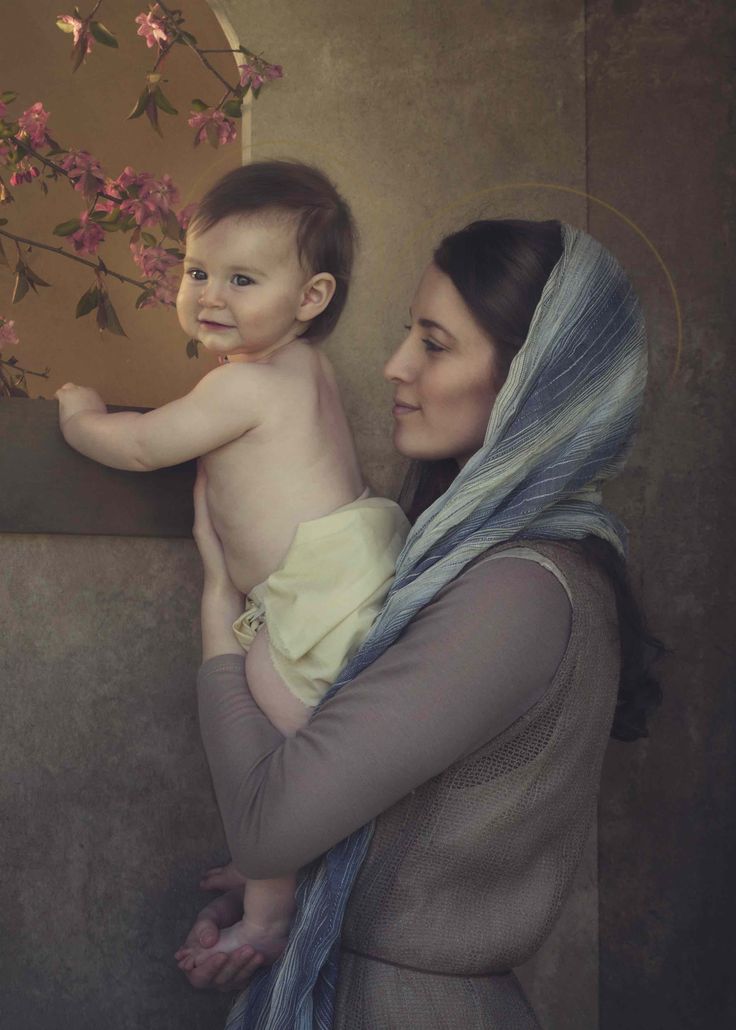 she was contacted by The World Meeting of Families to create custom 8ft banners for the youth congress portion of the event. Since then, she has created over 40 images of Saints and the Holy Family. She has been commissioned by several organizations, small businesses and non profits to create images for their companies. In 2018 she will be working on a series portraying "The Twelve Apostles". Kyrstin accepted to be interviewd by jerusalem and explain her art works.
What is your first artwork dedicated to a theme related to Religion, to the Sacred ? When did you start to create something related to the field of the Religious Art ?
The first image I made for The Saints Project series was a modern portrayal of Saint Teresa of Avila. I don't show this image often anymore because I was still learning and have improved since. I started creating work related to Religious Art in April of 2015.
What is your Religious Creed?
I am a Roman Catholic.

"The Saints Project – A Modern Portrayal of Catholic Saints" is a marvelous project, how did it come about?
"The Saints Project" began in April 2015, when I shot my first image for what I didn't yet realize would be an ongoing project. The Holy Spirit had inspired an idea in me in February of that year to create modern images of saints, using real people to portray them.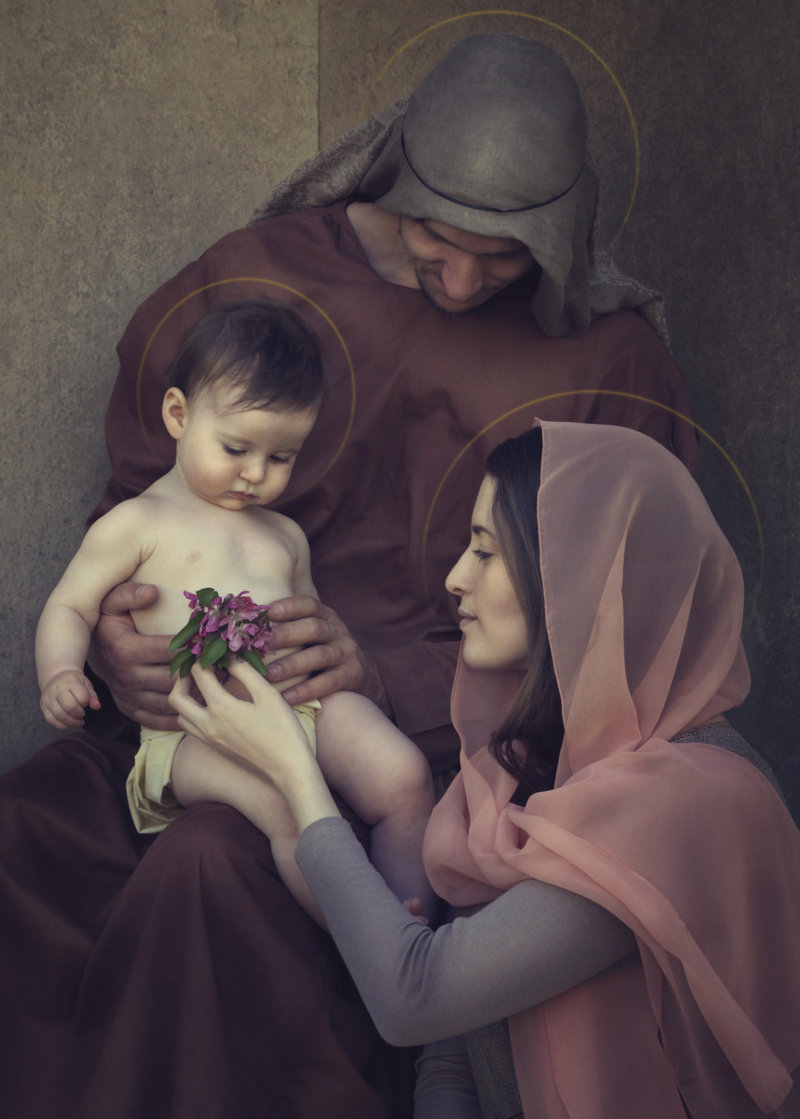 I developed a style of creating, using digital photography and photoshop to blur the line between a photograph and a painting, of which the images are both.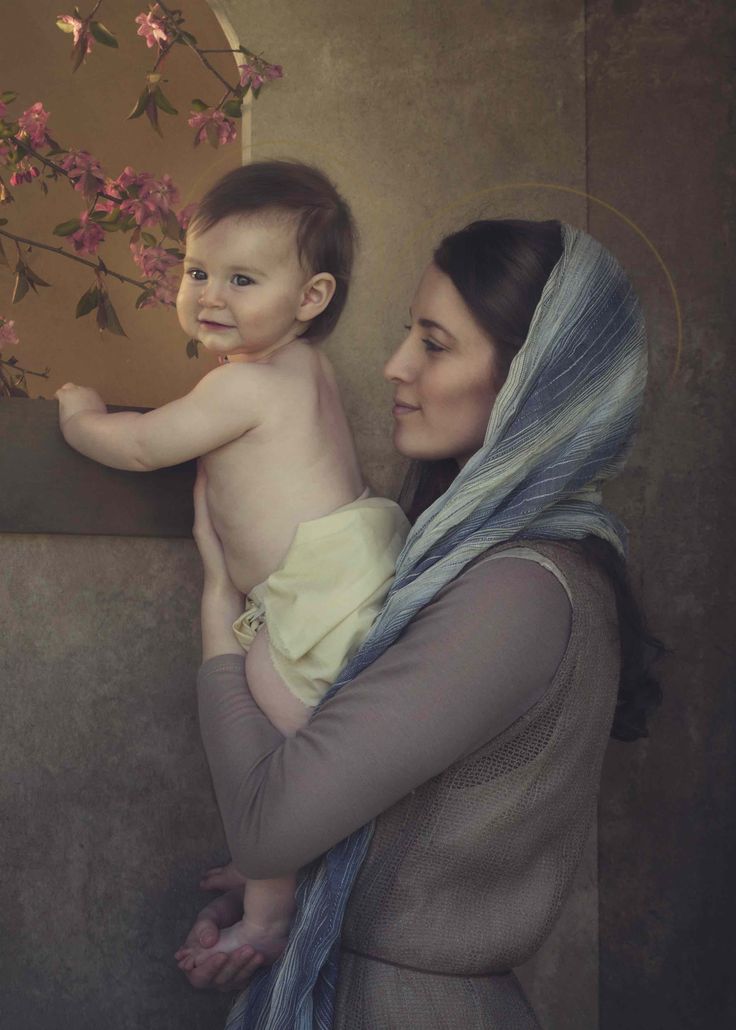 How an artist can give a "Modern Portrayal" of our Catholic Saints ? Which are your models, for inspirations?
The people who participate are also inspirations I leave to the Holy Spirit. Often I will see someone as a particular saint. An example of this, is when I was planning a trip to Los Angeles to shoot some of the images, and really wanted to include a friend in the project. While I was there, I could only imagine him as Archangel Raphael. It turned out he has a deep devotion to Archangel Raphael that I was not aware of, and he portrayed him for my project. The Holy Spirit guides me and sends me the right people for each saint portrayed.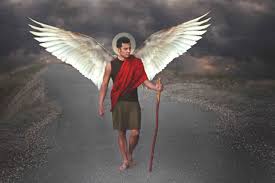 When you are in the process of creation of these artworks dedicated to the Saints, do you think to the devotional side of the image, and to – possibly – locate them in specific Liturgical Places (Chapels, Churches)?
During production of an image I am very focused on understanding the saint to the best of my ability. The purpose of the project is to allow people to see the saints as real people and to connect to their humanity, in the hope that it will inspire them to deepen their own faith. I have not yet created anything with the intention of it being a hung in a church or chapel. Although I do have a goal of creating the Stations of the Cross one day.
Last but not least: what is, for you, "Sacred Art" ?
For me, what is Sacred is Christ and His church.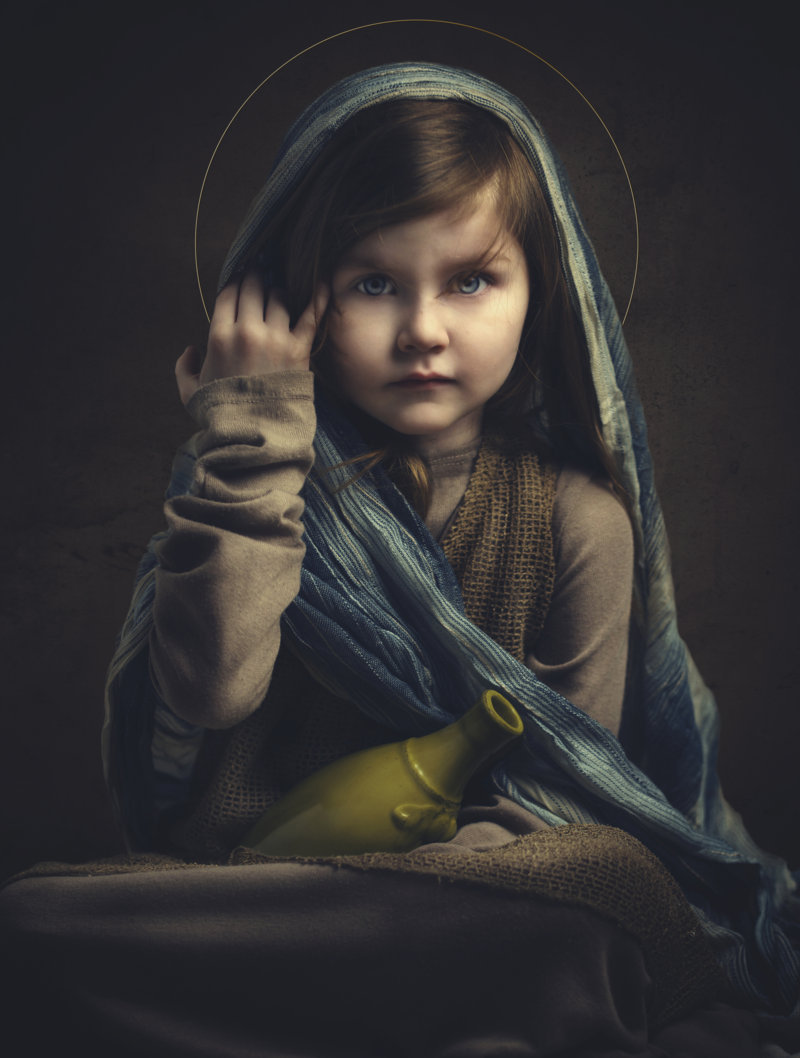 So "Sacred Art" is art that reflects the truth, beauty and goodness of the Catholic faith.